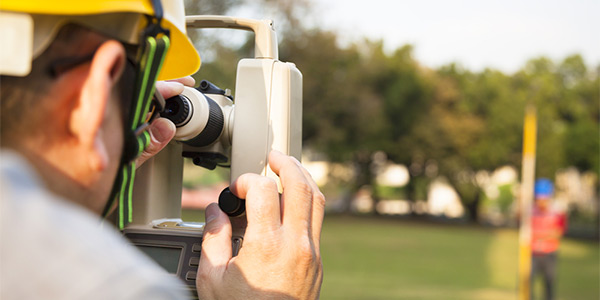 Complete Land Surveying Services
Understanding the features and boundaries of a tract of land is essential in how that parcel of property is handled. Whether for mortgages or development, preservation and beyond, land surveying is critical and Wilson Surveying Inc. is here to help. We offer a number of different surveying capabilities to our clients based on their unique needs, including:
Boundary surveying: Our surveyors in Greensboro, NC have a depth of experience in staking accurate boundary lines for both commercial and residential properties alike. Whether to be used in legal action or just for your own peace of mind, we can provide a detailed boundary survey showing exactly where your property starts and ends.
Wetland surveying: Wetland surveying is a core ecological preservation tool. Wilson Surveying Inc. has a depth of experience when it comes to surveying the scope of wetlands, and we're pleased to be able to provide you with detailed and accurate wetlands surveying.
Topographical mapping: To get a conceptualization of the features and elevation of a particular plot of land, trust our surveyors to provide you with a comprehensive topographical map of the area. We use state-of-the-art technology and have years of refined experience in topography settings, allowing us to deliver a high level of detail and accuracy.
Mortgage surveys: Need a mortgage survey before you buy or sell a home? We're happy to help! Our experts will quickly survey the property and provide a detailed survey to you for your records.
ALTA surveys: If a title or deed is up for sale or transfer, make sure there's an appropriate ALTA survey following it. With years of experience in determining title surveys and strict adherence to the guidelines set down by the American Land Title Association, you can trust Wilson Surveying Inc.
To learn more about any of the surveying services we offer or to schedule an appointment for land surveying in Greensboro, NC, please Contact Us today by calling 336-275-8696. We'll gladly schedule an appointment with you based on a time that's convenient for your schedule!